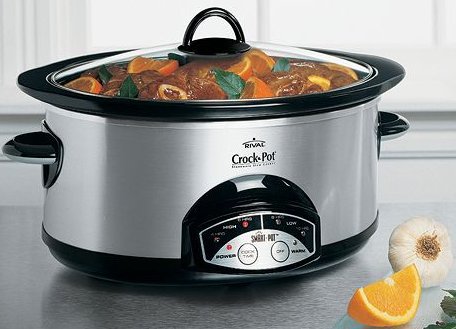 Successful RV #cooking can be challenging. With a lack of counter space, minimal storage, and a tiny fridge, there are many obstacles to over come. Luckily, the amazing

There is nothing better then coming home after a long day of exploring to a hot, home cooked meal ready to eat. Or, fill the pot in the evening and let it cook overnight for a delicious breakfast or lunch.

We all know that home cooking saves money, but did you also know that crock-pot meals can be incredibly economical? That's because dishes cooked in a crock-pot often use cheaper cuts of meat, frozen vegetables, and inexpensive pantry staples like dried rice and beans.

Most crock-pot meals require no other cooking utensils aside from maybe a cutting board, a knife, and occasionally a bowl or two. This makes for very simple and quick clean up when the meal is done. For even less clean up, get yourself a box of

Simplify meal time with RV crock-pot cooking. From stews to deserts and nearly everything in between, crock-pots make delicious meals with little effort.